A Place to Get On
To build strong customer relationships and deliver great results it's important to understand the business and our customer's businesses, which is why we recognise the benefits of promoting from within.
We're proud that we have a great track record of growing our own and have many great examples of colleagues who have progressed up through the ranks to supervisor, management and director level.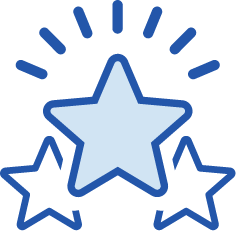 We believe our business is quite unique, as is each individual working for us; as such, our approach to people development is not one size fits all.
The right people are given great opportunities to experience different roles and areas of the business, learning with support from those with the relevant skills and experiences, along with some great learning resources to ensure that every colleague at Booker has the opportunity to develop and get on in their career.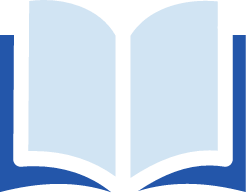 We offer a range of learning across blended solutions from e-learning to fully structured programmes, supported by career conversations to help every colleague who wants to get on identify the right route for them.
From brushing up on things such as Excel skills, communication, leadership or learning more about how we can work more inclusively and celebrate diversity …our aim is to make sure Booker is a place where everyone has the opportunity to learn and get on.
Our Training
We have built on the success of the Butchery programme with training programmes for Fishmongers and Greengrocers and we're proud of the number of colleagues we see at our annual graduation events, embarking on their new career paths.
These programmes give colleagues valuable experience, skills and knowledge in key areas of the business and give the right people, with a passion for customer and delivering great results a grounding that can help them to progress through the business.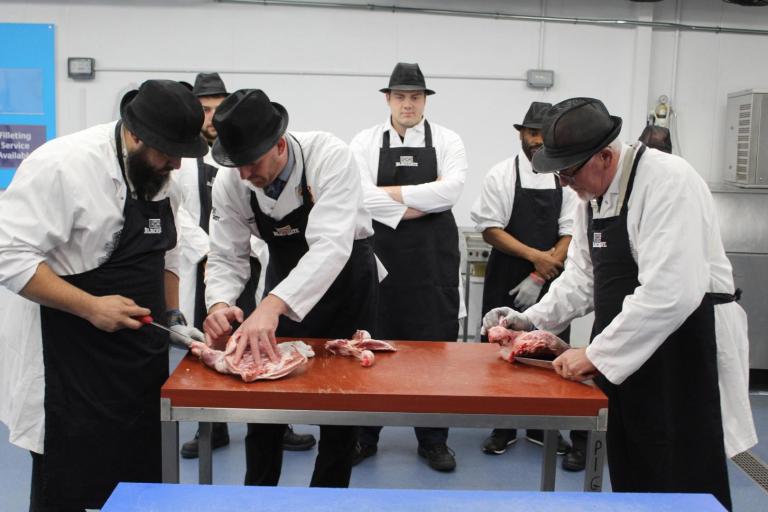 Butcher Academy
Since 2008 we have been developing fantastic Butchers for our butchery departments with our Butchery Academy, offering colleagues learning to guide them through their first steps in the trade, right through to growing their career and potentially becoming an Institute of Meat Accredited Master Butcher.
We are passionate about developing diverse teams and are proud to have supported colleagues from under-represented groups to develop careers in butchery. We are delighted to have supported the first and second women to become an Institute of Meat Master Butcher.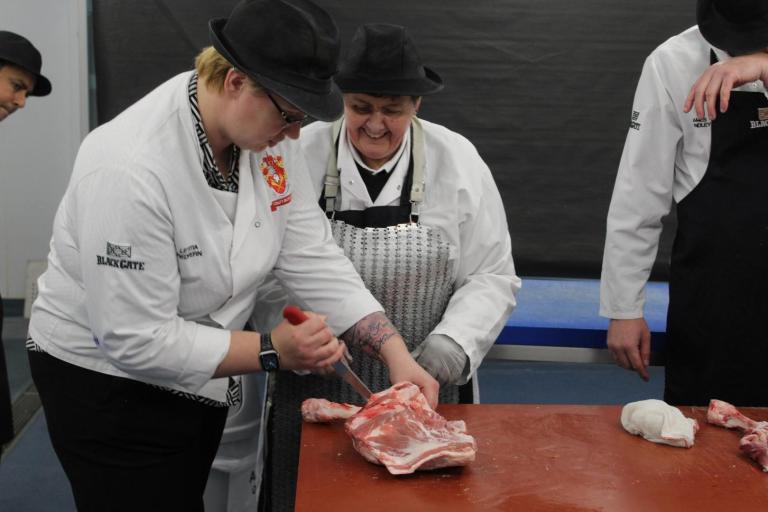 Driver Academy
Our Driver Academy, offers another fantastic skilled career route for our Colleagues. Having the right Drivers is key, as for our retail and catering delivered customers, they are their main point of contact.
Our distribution drivers make sure we have the right product, in the right place, at the right time. Colleagues joining our Driver Academy work through a structured programme, whilst learning on the job and graduate to either start their professional driving career as a van driver, or progress up the levels gaining their licence to drive one of our 7.5t or 18t vehicles delivering locally to our customers, or even driving a HGV vehicle for one of our Distribution Centres.